We are a vibrant and growing parish of the Episcopal Diocese of Central Florida that has existed since 1882. We strive, "to be ardent in worship, constant in prayer, and generous in service," (Bishop Edwin Weed, charge to the congregation in 1890) to the glory of God the Father, God the Son, and God the Holy Spirit. St. Thomas is a friendly and welcoming community, bound together in unity by the sacrament of Holy Baptism, with many different opportunities to connect, grow, and live out your faith.
We Worship together centered around the Mass which is celebrated according to the Book of Common Prayer every Sunday, Thursday, and additionally on Holy Days of the Christian calendar.
We Pray individually and as a group, formed by the Book of Common Prayer, with a service of Morning Prayer offered Mondays through Thursdays in the chapel. Bible study and additional devotions are encouraged for all parishioners as well.
We Serve others as a means of living out our love of God. Service to our community involves cooperation with and support for numerous community organizations including food pantries, shelters, and children's programmes.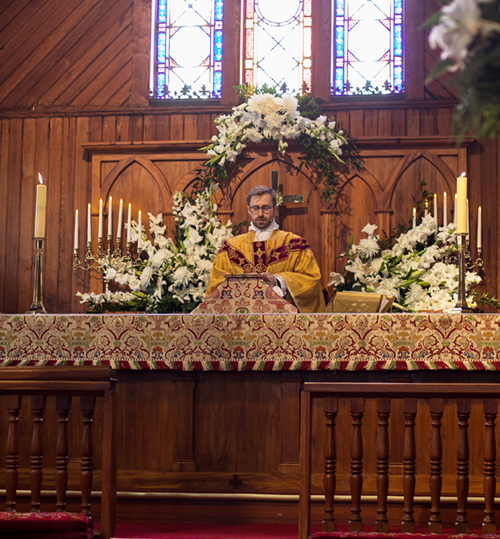 If you are looking for a church, we would love to have you join us. You can see what to expect by watching one of our livestreams, and you are welcome to contact the Church office to set up an appointment to meet with our Rector.