"The Anglican Communion, with its fellowship of Churches, has a special responsibility at this time in the world. We have no doctrine of our own—we only possess the Catholic doctrine of the Catholic Church enshrined in the Catholic creeds, and those creeds we hold without addition or diminution. We stand firm on that rock. We know how to bring to bear on our Christian devotion and creed all the resources of charity and reason and human understanding submitted to the guidance of the Holy Spirit."
- Abp. Geoffrey Fisher (Church Times, 2 February 1951)
---

Anglicans do not maintain confessional documents as such, nor does it maintain a detailed catechism such as the Roman Catholic Church does, but rather, holds to the principle of lex orandi, lex credendi. The law of prayer is the law of belief, attributed to St. Prosper of Aquitaine, suggests that the beliefs of the Church are articulated in its prayers, rather than in administrative documents. As such, the Book of Common Prayer itself acts as the guardian of faith and belief for those in the Anglican spiritual tradition, which includes Episcopalians in the United States.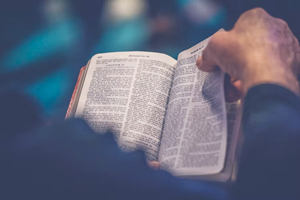 The 1979 Book of Common Prayer authorized for use in The Episcopal Church as our standard of doctrine and worship therefore outlines key beliefs about God in the Nicene Creed, the Church in the Chicago-Lambeth Quadrilateral and the means by which we relate to God and his grace through the sacramental liturgies of the Eucharist and Holy Baptism, as well as through the authority of Holy Scripture itself.
---
Catechism of the Episcopal Church
Expand the sections below to see what the church teaches about each of the following doctrines.
If you have more specific questions about the teachings of the Church or how these doctrines are lived out at St. Thomas, please do not hesitate to reach out to the office and the rector would be happy to discuss your questions with you at your convenience.