Mowery Ministry Formation Scholarship
"The Mowery Endowment Fund shall be used primarily to assist a worthy young man or worthy young men to study for the ministry in the Episcopal Church."
---
St. Thomas has a long tradition of supporting its local community, with its Thrift Shop donating hundreds of thousands of dollars back to the community over the years to support schools and local charities. Over the years, there have been many inspirational members of the community, including many well-known families in Lake County who have been pleased to call St. Thomas home. These faithful people have sought to honor God with their worship, with their prayer, and with their service, both locally, and to the wider Church and world. The Mowery Endowment Fund represents one such legacy.
Zora Koch Mowery was a member of St. Thomas from 1943 until her death in 1972. She and her husband faithfully attended for Sunday worship, and she served in the parish on the Altar Guild for many years. Upon her death, she left two significant bequests to the Church, inspired by the mission of the parish. The first was to the Bishop Gray Inn, now the Bishop Gray Retirement Foundation, to support low-income elderly Episcopalians. The second was for the establishment of the Mowery Endowment Fund to support the formation of clergy through a scholarship, as well as to support the Parish of St. Thomas.
The ordained ministry is set apart for the nourishing of the Body of Christ. It is a ministry that is not undertaken lightly, nor is it undertaken without preparation. It is normative to undertake graduate level studies in Divinity, which often carries with it significant investments of time and money for formation. Every two out of three years, the Mowery Ministry Formation Scholarship funds study for ministry among worthy candidates seeking holy orders in the Episcopal Church. It is not simply a financial scholarship, however, it is membership in the community of St. Thomas. Every seminarian learns quite quickly that formation for ministry is as much something that occurs in the life of prayer as it is in the classroom. The support St. Thomas offers those being formed for ministry is not simply financial, but also that of prayer support as we journey with supported seminarians, and their families, through the formation process to their ordination and service in the Church.
---
Supported Seminarians
In 2022, support for seminarians was reorganized into a more concerted effort to impact the formation of individuals, with a larger scholarship paired with a prayerful relationship. Each year that the award is granted, our list of supported seminarians will grow. Please select a profile to see some information about our recipients and their ongoing relationship with St. Thomas.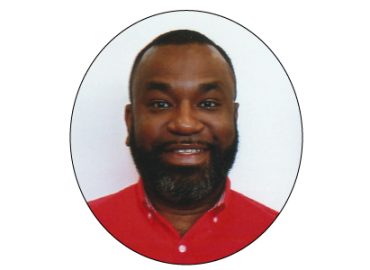 Wesny Dubic is a first year residential student at Nashotah House Theological Seminary and a postulant for Holy Orders in the Diocese of Central Florida. In August 2022 he became St. Thomas's first Supported Seminarian.