Praying for First Responders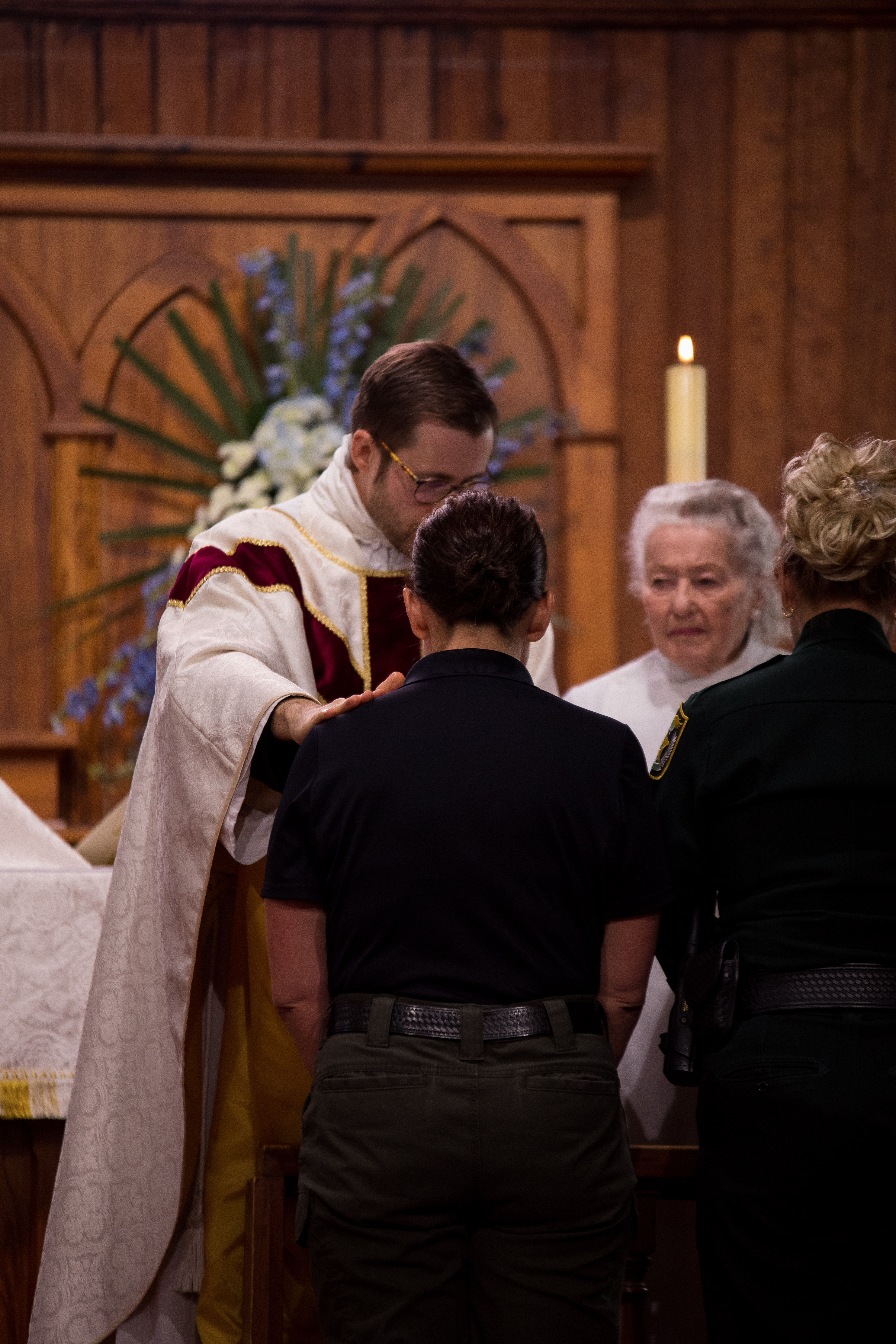 St. Thomas is once again pleased to be hosting a Blue Mass in support of local first responders Sunday October 1st, 2023 at 10:00 AM, followed by a luncheon, free to first responders and their families, in the Parish Hall.
Every Sunday, St. Thomas prays for all first responders and 'those who labor for our safety and wellbeing.' Once a year, near the Feast of St. Michael and All Angels, patron saint of first responders, we set aside a time to pray more specifically over our first responders, to ask for God's protection of them as they serve, to pray for their families, and to ask God to strengthen them in their service to our communities. K9 and mounted personnel are invited to return to St. Thomas on October 4th at 10:00 AM to have their furry partners blessed at the annual Blessing of the Animals on the Feast of St. Francis of Assisi.
Blue Mass History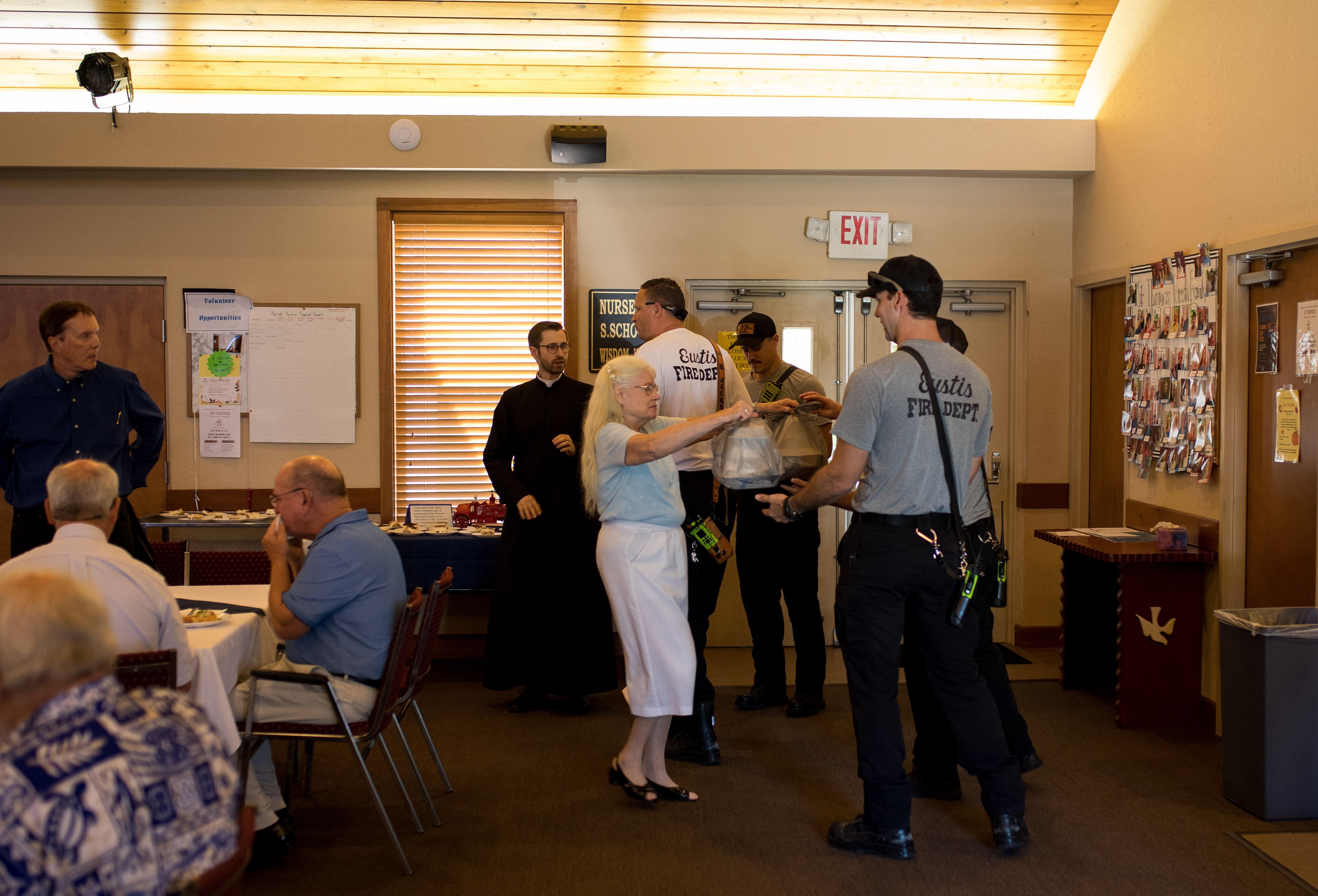 The concept of a Blue Mass dates back roughly 90 years and was an opportunity to pray for and support police, firefighters and other first responders whose uniforms traditionally were blue. The tradition has developed over time to hold such a Mass, either at the Feast of St. Michael and All Angels, or during National Police Week.
At St. Thomas, invitations are sent out to first responders in Eustis, Tavares, Umatilla, and Lake County services. We are pleased to be able to show our gratitude and support for all they do for the protection of our communities, and our ongoing support in prayer for them to preserve our communities in safety and health. This year marks our second annual Blue Mass. Last year's mass was made all the more meaningful as many participants were forced to leave on calls, as first responders were inundated with calls related to Hurricane Ian which had hit Lake County earlier that week.
What to Expect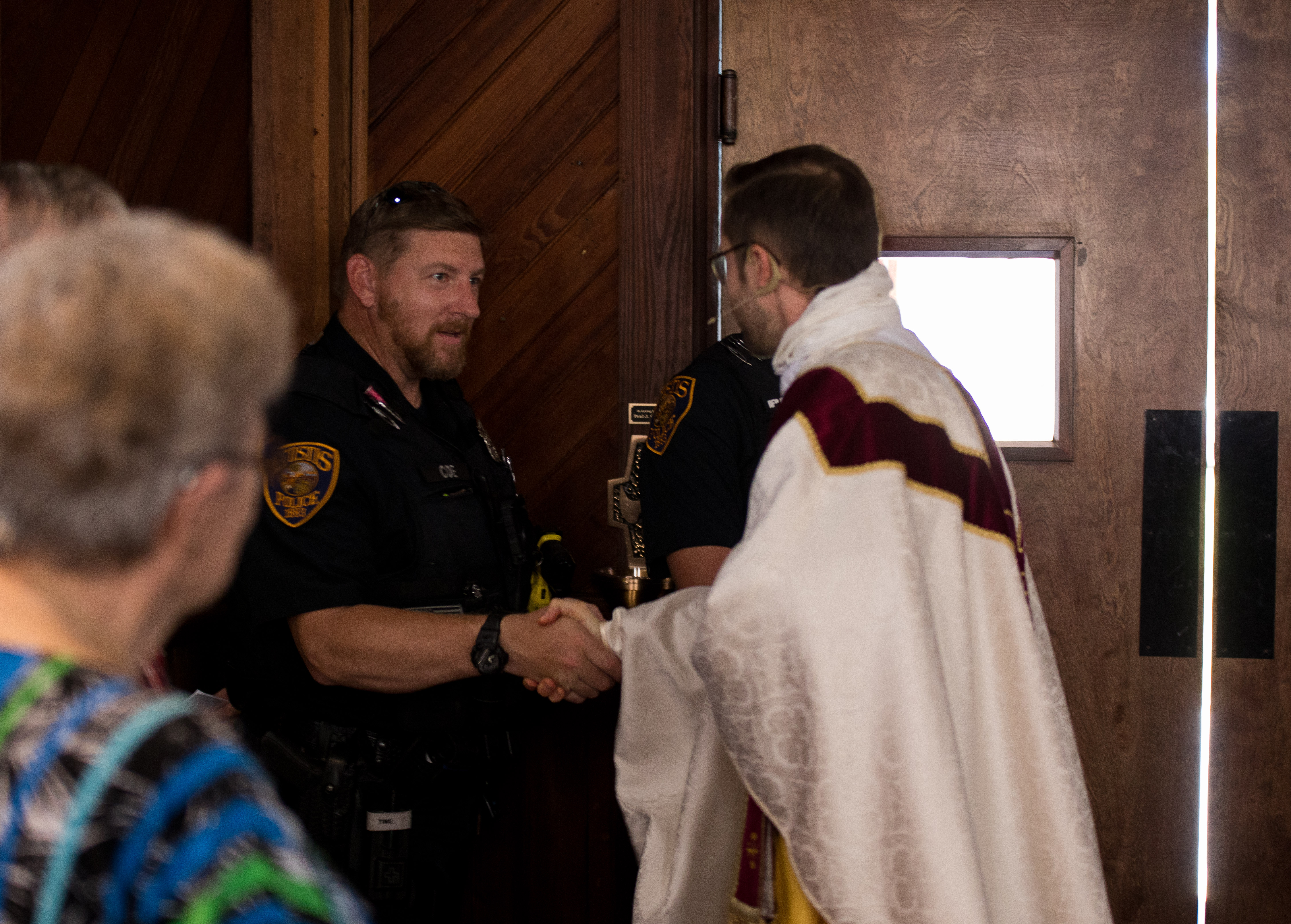 The Blue Mass is intended for any first responders to participate in, regardless of their own faith backgrounds. First responders, regardless of their faith tradition or lack thereof, are invited to come forward to receive anointing and prayer for protection and strengthening to serve the community. During the Mass, any Christian, regardless of the Christian tradition into which they are baptized, who has examined their conscience and desires the Body and Blood of Christ is welcome to receive.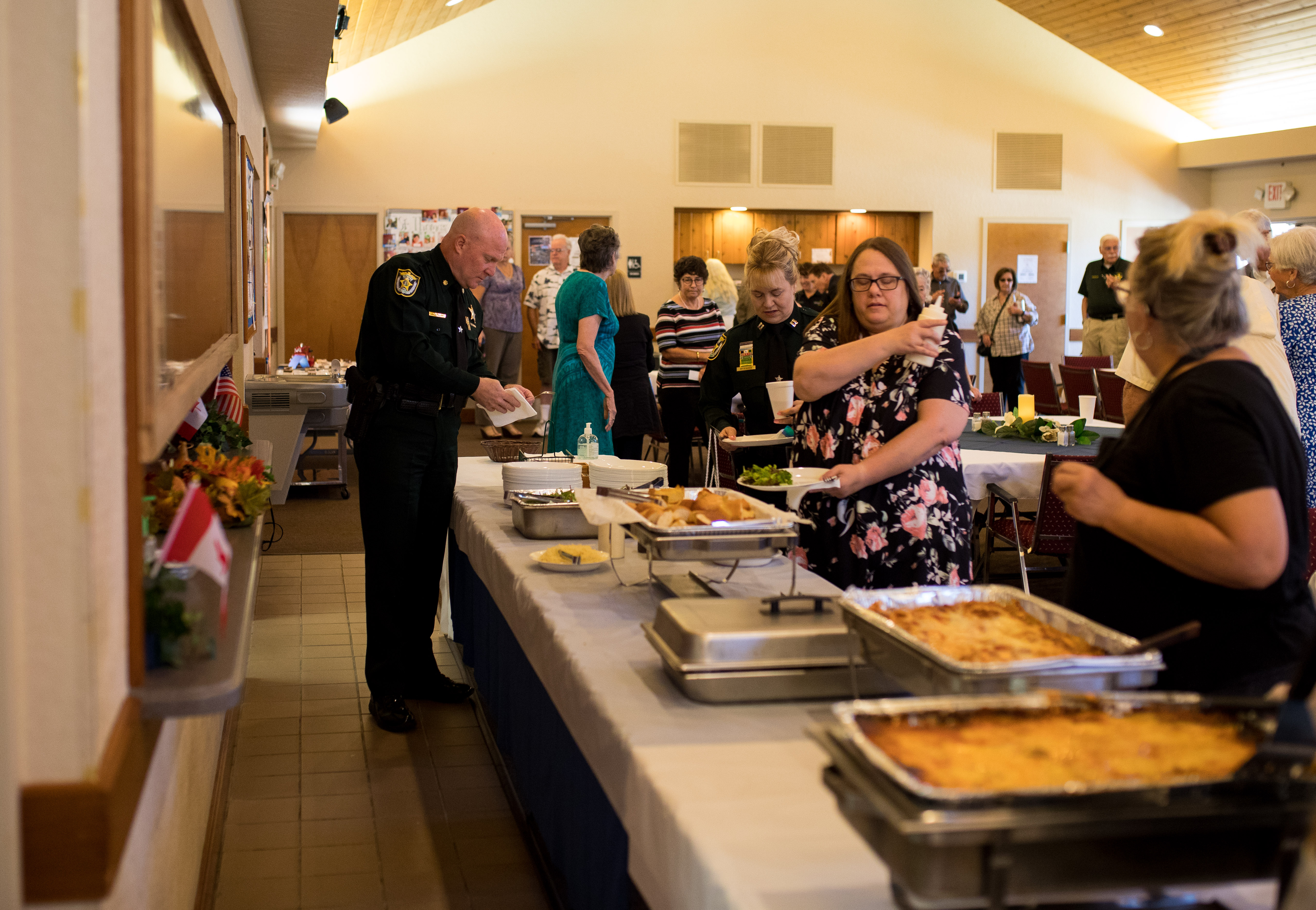 At the reception, there will be a time for fellowship and connection over a catered lunch. This year's menu includes fried chicken, potato salad, baked beans, rolls, and brownies for dessert. Additional food is being ordered and will be delivered to Fire Station 22 in Eustis (100 W. Norton Avenue, Eustis) for distribution during the rest of the day to any First Responders who may not have been able to attend in person for any reason.
First Responders and their families are asked to RSVP through their department, letters of invitation having been sent to chiefs and community service departments, so that sufficient food can be ordered from the caterers. The Mass is open to the public and everyone is welcome to attend, as is the reception. Parishioners or members of the public who wish to attend the luncheon may purchase a ticket for food by contacting the Parish Office at office@stthomaseustis.org or 352-357-4358. Tickets cost $16/person. Donations are also being accepted to cover the cost of food for first responders and their families.
Finding Us and Parking
Guests are invited to make their way to St. Thomas Episcopal Church at the corner of E. Lemon Ave and S. Mary St in Eustis, 600 E. Lemon Ave. Parking is available in the grass lot on the north side of Lemon Ave.